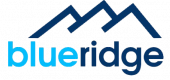 Your Review
Submit a Review

Resident Reviews
|

Recommended: No
Maren, We are so sorry to hear this! Please put a work order in on your portal and we will have that looked at. Also, feel free to reach out to me directly. We want you to love where you live! We apologize we missed the mark, but hope to better your experience!
|Recommended: No
Not lovin it — There's hardly any parking parking permits are never enforced, noise is crazy at all hours and I have had to spend so much money since moving in trying to fix crap around the apartment that maintenance won't fix. Also the Wi-Fi has been out for a week and nobody seems to want to do anything about it.
Kylee, This is unfortunate, and not the experience we want for you! Please put a maintenance request in for the needs that have not been addressed. Also, I will give you a call regarding noise. I can definitely send out a property notice. We want to make sure you are taken care of. I strive to better your experience, and hope to do so. Thank you for informing us!
|Recommended: Yes
Great Place to Live — The inside of apartments looks great, but the outside courtyard area could use some fresh paint and clear out the random bed frame sitting there. The staff have been absolutely amazing and go above and beyond to help.
Hey Rachel, We're happy you're here! Thank you for the feedback! We want to make sure your stay here is awesome!
|Recommended: YesBlueridge — I really enjoy living here especially meeting new people every day in our own apartment community. This place makes me feel very safe and its very peaceful.
|Recommended: YesNice — Nice place
|Recommended: YesLove it — I really like living here. Clean, large spaces, nice apartment.
|Recommended: YesReview — It's a nice place to stay, I would stay again
|Recommended: Yes
It's Good — The apartment is a good place to live
Thank you for saying that! We're happy you're here!
|Recommended: Yes
Blueridge Housing — So far I've liked living here The rooms are nice and you have tons of space The rooms also have nice colorful paint, which makes the rooms much more livable
Thank you for your review, Nicole. We love that you love the paint! Let us know if there is anything we can improve upon. We want all our residents to be happy here!
|Recommended: YesIts great — I had issues in the beginning but then I got everything solved, it's a good place to live.
|Recommended: YesAwesome — Nice place to live
|Recommended: YesBlueridge is the BEST — It is the best place to live here in Provo because its affordable and its safe. The staff is super friendly and the people that live in the complex are so warm and welcoming. It definitely feels like home away from home.